This story was authored by Somluck Khamsaen, a communications associate for World Vision based in northern Thailand.
It smells delicious. 

Teacher Anong drops carrots and gourds into a pot of boiling water with minced pork – steam surrounding her as she stirs the soup.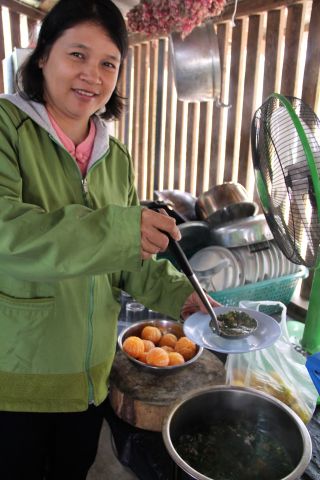 When she turns off the stove, the soup is dished into 17 plates. 

Other food – slices of oranges and cups of milk are placed on the table. Soon, all five food groups are covered and the children start arriving.

This is the first meal of the day for these preschoolers, ranging from 18 months to 3 years, in this remote mountainous community. They sit at a long wooden table and dig into the meal; excited about the food they're eating.
Before they begin eating their breakfast, the children sing, "Every plate of rice, every kind of food has value, do not throw it away."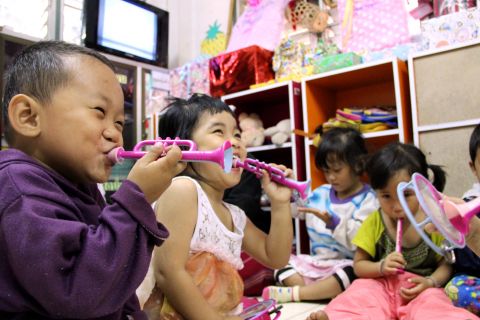 For the mothers in this community, getting an early start is essential. The women here are farmers and to beat the heat of the day, they head to the rice and bean fields as the sun rises. 

As a result, the children are left with grandparents. 

Because of the easy access to prepared, ready to eat junk food, children's health has suffered. Many grandparents are not knowledgeable about child health and nutrition, so the importance of a healthy breakfast had been forgotten.

"Before the breakfast program, most of the children skipped breakfast at home. They just ate a pastry in the morning. Their parents did not have time to prepare their morning meals because they needed to rush to the rice fields to work as hired labourers," says Teacher Anong.

But now, the healthy breakfast – the most important meal of the day – served here is transforming the health of the children in this community.

I watch three-year-old Khao Hom scoop the food from her bowl into her mouth. The teachers tell me she was underweight for her age when she joined the breakfast program.

Her grandmother, 58-year-old Ms. Buachan, said she didn't have breakfast to offer the child and didn't have milk to give her before the World Vision supported breakfast program began.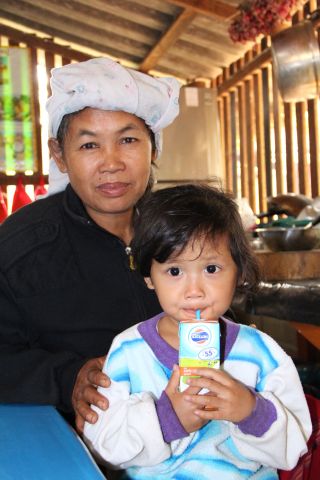 "I hardly knew about nutrition, I just let her eat what we had," she says. 

Ms. Buachan is grateful to World Vision and teacher Anong for preparing breakfast enriched with nutritious food every Monday to Friday.

"Previously she ate only sweets. Since she has eaten breakfast here, now she eats more rice at home, eat all kinds of vegetables, and is getting plumper and stronger," Buachan laughs heartily.

There are similar tales from other children in the room. 

"I am very happy because the children have better nutrition, are happier, joyful, and brighter. They listen more, participate in all activities and are not as temperamental as before," adds teacher Anong smiling, as she gets ready to read the children a book as breakfast ends.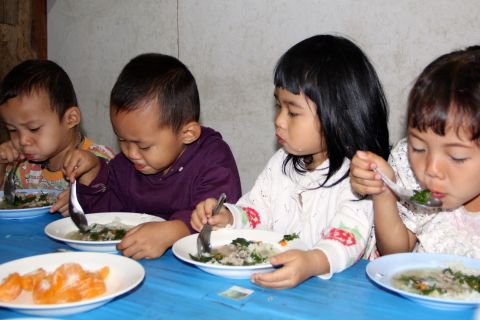 This Breakfast for Kids project was established by One Goal core partner World Vision in Thailand more than a year ago. There are 11 communities implementing Breakfast for Kids projects across Thailand to combat child malnutrition and increase child health, with more than 3,800 children benefiting.
---
The One Goal movement seeks to end child malnutrition in Asia by supporting local programs working to improve nutrition, encouraging a healthy lifestyle and increasing access to sport as means for exercise and physical activity, and raising awareness with the help of football fans and players worldwide. Learn about the current project One Goal is supporting.